Meet Adam Aasen
September 2018
Writer // Janelle Morrison           Photography // Laura Arick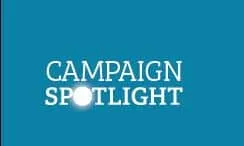 PAID FOR  BY THE COMMITTEE TO ELECT ADAM AASEN
The majority of Carmel residents who know or know of Adam Aasen are familiar with his previous work as a local journalist and co-owner at Donatello's Italian Restaurant, a family-owned and operated restaurant that has been serving authentic Italian cuisine to its patrons in the heart of the Arts & Design District since 2010.
Aasen is pleased to announce to his friends, colleagues and customers that he has decided to engage the community on another level and run for Carmel City Council. Aasen lives in southeast Carmel and plans to run in a district.
The Business Owner and Resident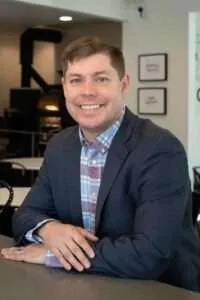 Aasen, 34, is a graduate of Indiana University and resides in Carmel with his wife, Nicole. The couple is expecting their first child this coming December. Aasen sat down with us and explained his reasons for running for city council.
"Politics was not my goal when we started our business almost eight years ago. I had no idea this opportunity would be in my future," Aasen said. "But the more I met people and the more I got involved, I began to think of political office as a way I could give back to a community that has given me so much."
Aasen continued, "We didn't have much money, so my main focus was to get our business off the ground. There were struggles at times, but we kept working hard and reinvesting our profits. I really don't know if I would have had the same success anywhere else but Carmel. There's something about the people here. They embrace you. It's where I met my wife. It's where we got married. It's where we bought our home, and it's where our daughter will grow up. It's a special place, and I want to play a small part in its continued success."
The Candidate
As small business owner and former journalist in the city, Aasen has developed relationships throughout the city, giving him a unique perspective on the inner workings of the business community as well as the local government. In part because of his professional background, Aasen is educated on current matters related to the city and has a genuine interest in how policies affect the residents and business owners in the city.
"I talk with people every day as a business owner," Aasen said. "Our customers often tell me their concerns and discuss the issues that they care about. I get an interesting perspective on how people, both residents and visitors, generally feel about the city."
A journalist by training, Aasen has worked as a newspaper reporter and has spent the last four years of his journalism career reporting for Current in Carmel. Aasen stepped down as a journalist from Current in June but expressed his appreciation for the education and relationships that he has developed over the years and believes that his training and skills would be just a few of the strengths he would bring to the role of city councilor.
"I'm a fast learner, but I don't go around acting like I'm the smartest man in the room," he said. "I dig deep into any topic and learn as much as I can. I ask a lot of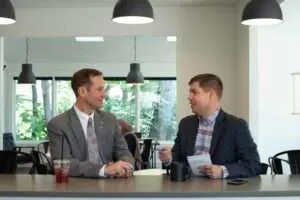 questions but I think it's an important part of any process. I really try to look at both sides of every issue. After years as a journalist, it's almost hardwired into my brain at this point. In my experience, most issues aren't just black and white. They're very complex."
Aasen's professional experiences have given him insight and experience with best communication practices that he feels are important skills for a councilor to possess.
"As a journalist, I learn things quickly and know how to explain things in ways that people can easily relate," he said. "Everyone's voice deserves to be heard. And I'm a good listener. Elected officials can make their best decisions when they take time to listen and learn from their constituents. I'll fight hard for the issues my neighbors care about the most. I will always do what is best for the city of Carmel."
When asked to describe his position on the issue of spending, Aasen replied, "I consider myself fiscally conservative. When you start a business with very little money, you've got to be very mindful about every dollar you spend. Any business owner knows you have to spend money sometimes to update your business and grow, but you've got to carefully analyze every dollar. I'll take that same mindset to the city council, and I'll prioritize spending with the greatest return on investment."
Aasen emphasized that he is available to discuss the voters' questions and concerns throughout his campaign, and if elected to city council, he will remain committed to being approachable and available to his constituents.
"When the people call or email you, you have a duty to respond," he said. "I'm going to be a city councilor who is approachable. When one of my constituents has an issue to discuss, I'll be available via social media, cell phone, or email. I am happy to meet with people in person as well and am happy to discuss the issues or concerns."
When asked why people in his district should vote for him, Aasen said, "When I look at Carmel, I see a city that reflects its people. Carmel really is a city of opportunity. If you have a charitable passion or a business idea, just go for it. Quit talking about it and just do it. There are so many supportive people in Carmel that will help you along the way, but you've got to take that first step. I'm grateful for the opportunities Carmel has given me. Even as a beginning entrepreneur with limited financial resources, I found this community to be a place where my business and my family could flourish. As a city councilor, I will use my position and influence to help my fellow citizens flourish here, too."
Contact Adam Aasen at AdamForCarmel@gmail.com and/or visit his website at adamaasen.com.
Fun Facts
Full Name: Adam Patrick Aasen
Age: 34
Birthplace: Indianapolis
Wife: Nicole Aasen
Children: Daughter expected in December
College: Indiana University
Pets: Two cats, Jack and Gus; a beagle puppy, Charlie; a 6-year-old Shiba Inu, Alfie
Community Service: Currently sits on the board of directors for Janus Developmental Services, Carmel Education Foundation and is a past board member of Rotary Club of Carmel; committee member for Hand, Inc.
Hobbies: Outside of community service and politics, Adam enjoys running. He has completed several Spartan races and half marathons. He's also a big film buff. He hosts a weekly movie podcast, and he volunteers for a committee for the Heartland Film Festival.