Carmel Senior Living
October 2017
Writer // Ann Craig-Cinnamon
It is estimated that every day in the United States, 10,000 Baby Boomers retire. The Census Bureau's latest statistics indicate there are more than 100 million people that are approaching, or already have reached, their senior years.
That includes 76 million Baby Boomers (born between 1946-1964), more than 28 million Silent Generation members (born between 1928-1945) and almost four million members of the Greatest Generation (born between 1915-1927).
Closer to home, a report by the Indiana Business Resource Center at the Kelley School of Business at Indiana University estimates that all Baby Boomers will have reached the age of 65 by the year 2030 and will account for 20 percent of Indiana's population.
That means a lot of Hoosiers will continue to retire and downsize and need the services of companies that cater to an aging population. In this special section, we look at several businesses that do just that.
The Hearth at Tudor Gardens
The Hearth at Tudor Gardens is a premier senior living and memory care facility located at 11755 N. Michigan Rd. in Zionsville. It has been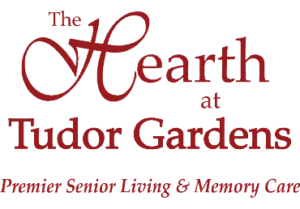 serving seniors and their families for seven years in Zionsville. Its management company, Hearth Management, has been in business since 1988.
The Directors of Community Relations Sarah Wiley and Lisa Van Tassel describe the facility as one that offers independent living, assisted living and memory care. They say The Hearth at Tudor Gardens offers a complete range of care options to meet each individual's needs with everything designed to help residents Live More, a philosophy of living supported by programs that enhance the health and well- being of residents. They offer restaurant-style dining, a full schedule of fun activities, housekeeping and a licensed nursing staff for residents who require it.
"The Hearth at Tudor Gardens offers the only true 'age in place' opportunity for seniors on Indy's north side," says Wiley. "Our residents move into their choice of apartment in the community, and we bring the care to them. We don't shuffle them to a different 'wing' of the building based on their care level. This 'age in place' philosophy allows our residents to maintain their dignity and familiar surroundings," Wiley says.
Wiley says with so many choices available for senior living, especially on the north side of Indianapolis, one of the most important things to ask while searching for a senior community is whether the facility is licensed. "It's also helpful to ask if the community will ever ask the resident to move apartments based on their changing care needs," says Wiley. Her advice: "To simplify the search process, select two or three communities to visit. Visiting more than three properties tends to get confusing for the family and the senior."
The Hearth at Tudor Gardens invites people to call 317-873-6300 to set up a tour of their  community.
Zionsville Meadows
Zionsville Meadows, an American Senior Communities facility at 675 Ford Rd. in Zionsville, has been serving seniors for more than four decades. They describe themselves as a world-class health organization in the local community that does the right thing, at the right time, the right way for the right reason.
Senior Lifestyle Specialist Christie Freeze says Zionsville Meadows offers seniors an opportunity to maintain and even enhance their independence. "We do offer the support of a full continuing Care retirement community for those who may need more care but only when they do," says Freeze. "We want to encourage seniors to age in place and at their own pace. We are just here to support that process and be a resource to make sure it goes smoothly," she says.
Zionsville Meadows offers a full continuum of senior housing and healthcare solutions designed to accommodate a diversity of lifestyle choices and healthcare needs, according to Freeze. "Whether you are looking for a spacious independent living garden home, a comfortable assisted living apartment or memory care and support, we provide the right level of care in a home-like, secure environment," says Freeze. Ensuring the safety of all residents is their number one goal, she says.
Zionsville Meadows also offers respite care to caregivers. Respite stays are an option for those who need services for elderly friends or family on a short-term basis. Freeze says this allows home caregivers the ability to travel, start a new job, recuperate from an illness or pursue other interests.
Freeze says today's seniors face a lot of challenges, such as the fear of change, in any capacity. "Moving, downsizing, packing and selling of their homes is scary and foreign to them. I have created a team of professionals that I feel confident referring to that can take care of every aspect of the move from start to finish," says Freeze. "Isolation and lack of socialization – this is something that affects many seniors in today's world. We offer a jam-packed calendar of events, outings and activities to encourage socialization among all of our residents and their families."
Zionsville Meadows can be contacted at 317-220-6759.
You Move Me
One of the most challenging and stressful aspects of aging and moving to a smaller house or a senior living facility is the actual move itself. That's where You Move Me comes in.
Locally owned and operated by Keith Moore, the Westfield-based moving company has served all of Central Indiana for many years. Moore
says his company specializes in working with seniors and senior move managers. "We're here to help make this transition stress-free and easy for you and your family," says Moore. They offer free onsite estimates, personally tour a client's home to truly understand the scope of the job and provide full packing services for seniors who can't pack themselves. You Move Me will also help find storage solutions for seniors who are downsizing.
"Our goal is to be your moving partner," says Moore. "We understand that moving can be stressful, and we want to take away as much of that stress as we can. If you're moving into an elderly living community, we will contact them for you to ensure we follow all the rules and procedures for moving into your new home," he says.
Moore says seniors face many challenges, especially those without family close by, for which a move might seem pretty overwhelming to handle by themselves. "We're here to help seniors through the whole process, so they don't have to manage it by themselves," he says. "We make sure they have an estimate upfront, so they clearly understand the costs before the move. We offer a few different levels of packing services, so seniors can choose the level of packing help they need. For those moving into senior residences, we can work directly with the location to manage the entire move, so on moving day, they can focus on settling in and getting used to their new home."
Moore emphasizes that his movers and managers live in the community, are employees of the company, have passed background checks and have all been trained to be professional movers. "We think about the little things too. We'll show up with smiles on our faces and a coffee in hand, just for you. We'll even leave you with your first housewarming gift!" says Moore.
You can contact You Move Me in Westfield at 317-399-5709.
Indiana Vein Specialists
Have you stopped dancing, walking or playing with the grandkids because of leg pain? Are your ankles swollen? Do your leg muscles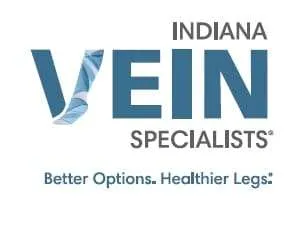 sometimes cramp? Do you have trouble getting comfortable in bed or are your legs restless? If so, you may have varicose veins. More than half of all women and about 45 percent of men will suffer from varicose vein disease in their lifetime. A family history and aging increase one's tendency to develop varicose veins.
Vein disorders are not always visible to the naked eye so the first step to determining if you have a problem is to have an examination and diagnostic ultrasound to determine the cause and severity of your vein problems. The treatments to eliminate varicose veins and all vein abnormalities are minimally invasive and require little or no downtime. No longer do patients need to endure painful surgical vein stripping. State-of-the-art corrective treatments are performed in the office without sedation so patients can return to their daily activities immediately.
One of the most popular treatments is Endovenous Laser Therapy, or EVLT. EVLT eliminates the abnormal saphenous vein, which is the source of most varicose vein issues. Using ultrasound technology, a thin laser fiber is guided into the vein through a very small opening to deliver energy to the diseased vein wall, causing the vein to close and eliminating backward blood flow.
Sclerotherapy is a treatment in which a tiny needle is used to inject veins with a medication that irritates the inner lining of the vein and causes it to close. Ultrasound-guided sclerotherapy uses ultrasound technology to locate the veins below the surface of the skin while the medication is injected. This procedure is often used in addition to EVLT to treat the smaller veins.
Spider veins can be treated with sclerotherapy as well. The veins beneath the surface of the skin are visualized using a special light. Medication is injected into the vein that will cause it to close.
There is no way to completely prevent varicose veins but if you'd like to remain active, watch your weight, exercise regularly, eat a diet high in fiber and low in salt and wear compression stockings.
You can contact Jeffery P. Schoonover, M.D., FAAFP, RVT, RPVI Indiana Vein Specialists at 317-348-3020, www.indyveins.com
Keely Butrum, AWMA®, CDFA™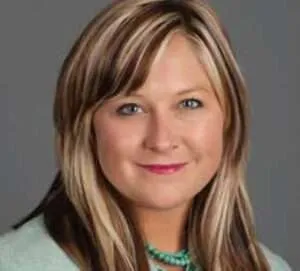 "It is the American way to always be working toward and planning for what is next. We plan for college, and for marriage, and then for children. We plan to survive all that of course, and so therefore we also start saving in an IRA or in a company retirement plan in hopes that our plans achieve us a work optional lifestyle in our later years. Along the way we try to save in our HSA accounts for health events, and oh yes, back to the kids. We start saving and planning for the children's needs as well. We plan for them to go to college, and for their weddings, and then of course it is only a matter of time before we are planning to spoil new grand babies. All of that planning sounds like we must have covered everything, right? No. That's where we go wrong. Countless Americans, even after all of that strategizing, are missing the preparation for some of the most vital potential financial hang-ups that stand to wreak havoc on their best-laid financial and family plans. One of the most important and often overlooked plans is for the potential future need of having a paid person come to our home to provide in home health aide.
Recent surveys consistently find that aging Americans state a top desire is to live out all the life possible from their own home. With a little help from a professional that comes by the home to provide some care, advancements in technology are making our other needs easier and easier to fill. Can't drive? That's okay. Just get an Uber. Too hard on the joints to grocery shop? No worries. Now your groceries are easily ordered online and delivered to your door. Need prescriptions? We will just have those dropped at the door too. Struggling to keep on schedule and stay organized with those pills? No problem. There is an app for that. Do you see where I am going?
Almost anything is easily available now in our evolved and interconnected world. All of the advanced concepts and features we enjoy today can help keep seniors in the home for the golden years like has never before been possible. Yet, a striking number of us aren't making the investment into a plan for covering the costs of health aide or other long term care. According to a wide range of published studies, more of us that live past age 65 will need these services than those of us who will not. Just as we learned in planning for college and retirement, we often save ourselves not only money but also headaches and stress by planning ahead. For many, lack of advanced planning reduces their options on the table by the time a hypothetical need turns into a real-life reality. Consult a professional and make sure you aren't missing a spoke in the wheel of your full financial plan."
You can contact Keely Butrum, AWMA®, CDFA™
FINANCIAL ADVISOR – ACCREDITED WEALTH MANAGEMENT ADVISOR℠ – CERTIFIED DIVORCE FINANCIAL ANALYST℠
c: (317) 987-4103,
www.IndianaWealthAdvisor.com
Raymond James & Associates, Inc. – Member NYSE/SIPC 241 N. Pennsylvania Street Suite 100